Savior Plaque for Hospital
Bronze finish plaques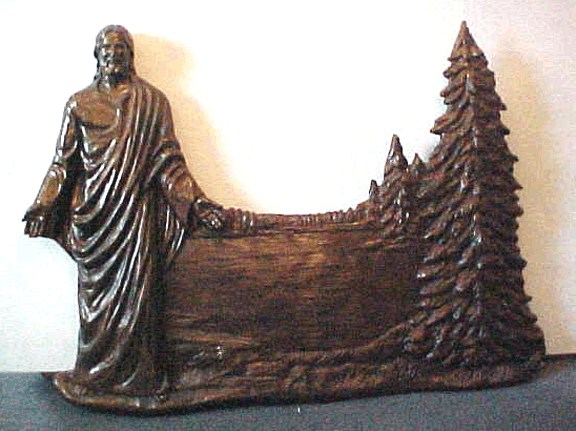 This is a custom bronze plaque of the Savior by a lake with
trees in the fore and back ground. Some of the custom plaques were commissioned to be hanging as others will be mounted on walls.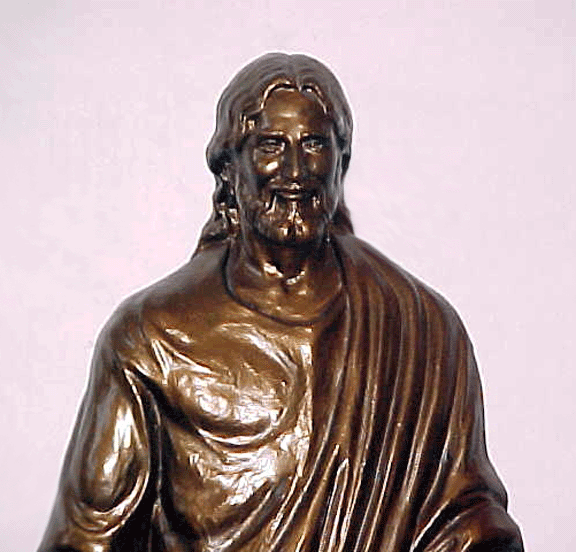 This 3D plaque depicts the welcoming Savior Jesus Christ with outstretched arms calling all to come unto him for the
comfort that only he can give.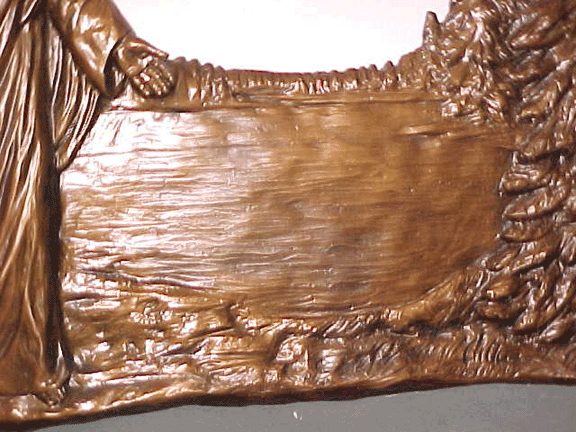 Detail in the trees and water of this plaque is exquisite.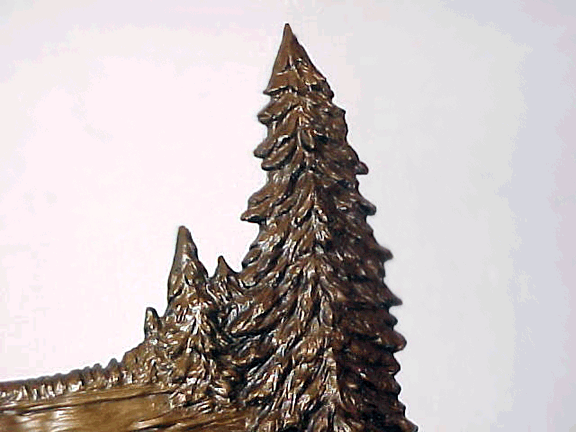 Clay Model of the custom commissioned plaque are shown below

Picture of DJ the master sculptor and the clay plaque model

This custom designed plaque started with an idea then developed into a sketch and finally made it to the model stage.

Savior Plaque
By DJ